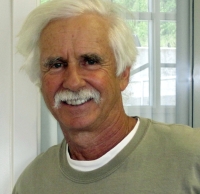 "Few animals are as sacred and iconic to Puget Sound residents as orca, or in more dire straits." David B. Williams, Homewaters
Free Willy taught the world what we in the PNW already knew: orcas are amazing and shouldn't be held captive. The Cove horrified us at the slaughter of dolphins and the capture of others for the marine circus/slave trade. Blackfish enraged us at Tilikum's treatment in captivity. And Tahlequah's 17 day tour of grief bearing her dead calf alerted the world to how intelligent and compassionate orcas are.
Beyond The Human Realm – winner of the 2021 National Indie Excellence Award for Animal Fiction -- brings all those incidents and concepts together and into focus.
Profits from sales will be donated to orca conservation. ISBN 978-1-64388-659-6. See https://genehelfman.pubsitepro.com/.
Recent Posts
https://www.amazon.com/author/genehelfman
**Beyond the Human Realm general information
Time is running out for the iconic killer whales of the Pacific coast.
Persecuted as pests then captured for display in marine parks, orca families have been decimated by humanity's greed and folly, their food supply wiped out, their infants dying from starvation and tainted mother's milk.
Captive male orca Makai is saved from euthanasia and destined for freedom. But a human-caused tragedy upends Makai's world. Plotting revenge, acceptance into orca society, and a reversal of his adopted family's decline, his success hinges on the help of fellow orcas, whale researchers, and a runaway Native teenager with Orca Clan roots.
But Makai's radical plan must first overcome millennia of orca cultural tradition.
Profits from the sale of Beyond the Human Realm – winner of the 2022 National Indie Excellence Award, the 2022 Readers View Award for Animal fiction, and a finalist in three literary fiction contests -- will be donated to orca conservation efforts.

"5 stars. . . Helfman's cinematic, wide-ranging novel is a rewarding must-read for anyone who loves seafaring adventure, respects nature in all its aspects, enjoys a ribald romantic rivalry, and most of all finds whales fascinating. . . In other words, here's a novel we highly recommend" -- Chanticleer Reviews
"5/5. . . one of the most grounded nature novels I have read. . . I highly recommend this book." -- Seattle Book Reviews
"An engaging, fascinating, exhilarating, deeply moving, always unexpected and thrillingly unpredictable work of fiction . . . which like any great work of fiction can change your worldview. . . almost impossible to put down." -- Reedsy Discovery Reviews
". . . as engrossing and lively as the lulling crashes of the sea." -- San Francisco Book Reviews
"5 stars; This incredible book is an intriguing and important nature drama ... Entertaining and informative ... a novel that perfectly presents nature, wrapped in a package of pure enjoyment—an irresistible combination"-- Reader Views
". . . a vivid, engaging work of fiction. . . [that] offers mystery, twists and turns of plot . . . especially recommended for readers who like strong natural history . . . cemented by human and animal concerns." -- Midwest Book Review
"5 stars. . . a compelling story that features romance, vivid descriptions, interesting characters, and remarkable writing. . . The prose is dazzling and the story as beautifully paced as it is cunningly plotted." -- The Book Commentary
"... moves as fast as an orca pod during a salmon run. . . With humor and intrigue, we come to understand the inner lives of the orcas." -- ecolitbooks.com
"5 stars…a tale of extraordinary scope… undoubtedly one of my best reads so far."-- Readers' Favorite