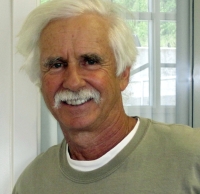 "Few animals are as sacred and iconic to Puget Sound residents as orca, or in more dire straits." David B. Williams, Homewaters
Free Willy taught the world what we in the PNW already knew: orcas are amazing and shouldn't be held captive. The Cove horrified us at the slaughter of dolphins and the capture of others for the marine circus/slave trade. Blackfish enraged us at Tilikum's treatment in captivity. And Tahlequah's 17 day tour of grief bearing her dead calf alerted the world to how intelligent and compassionate orcas are.
Beyond The Human Realm – winner of the 2021 National Indie Excellence Award for Animal Fiction -- brings all those incidents and concepts together and into focus.
Profits from sales will be donated to orca conservation. ISBN 978-1-64388-659-6. See https://genehelfman.pubsitepro.com/.
Recent Posts
https://www.amazon.com/author/genehelfman
Gene Helfman
Gene Helfman is an animal behaviorist turned conservation biologist. With a PhD in Ecology from Cornell University, Gene was on the faculty of the University of Georgia for thirty years, authoring four books on fish and marine conservation and dozens of related scientific papers. He spent much of his professional career underwater demonstrating that fish are smarter than conventionally thought. In an effort to get the message to a larger audience, he has turned to writing screenplays and novels, on the premise that more people read fiction than non-fiction. Gene and his wife Dr. Judy Meyer, an aquatic ecologist, live on Lopez Island in Washington State.
https://www.youtube.com/channel/UCS14sRl0RsBGS8xy8ncYMsg